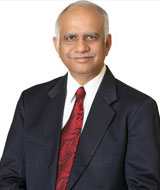 Consult Dr S K Sinha
Best Cardiac Surgeon
Max Healthcare Hospital Delhi
Director Cardio Thoracic and Vascular Surgery
Consultation Form
Dr. S. K. Sinha
E-mail & Appointment
Dr. S. K. Sinha, Best Cardiac Surgeon, India
Book Immediate Appointment at Email ID
Number For Fast Track Query Reply
+91 - 9370586696​​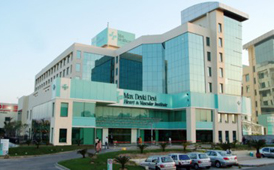 Dr. S. K. Sinha is Cardiac Surgeon at Max Healthcare, Delhi, India with 33 years of experience in cardiac surgery. The Cardiac surgeon in India has amassed rich and varied experience of over nine thousand cases across a wide spectrum of varieties and complexities. As Director of Cardio Thoracic and Vascular Surgery, Best heart surgeon in Delhi, India had to perform both as an administrative leader and clinical mentor by sharing knowledge, and honing the skills of future cardiac surgeons. Dr S K Sinha Specialized in Coronary Artery Bypass Surgery and has trained several cardiac surgeons under his aegis. Presently, they are heading units at various premier centers. Send us your query to Book Appointment with best cardiac surgeon at Max Hospitals, Delhi via Email Address.
Heading a dept. of nearly 75 medics and paramedics developed a different management perspective for the Heart Specialist Doctor in Delhi. A mission of productive advance to provide the cost effective cardiac surgery without comprising quality to masses, sublimed to establish and offer logistic support for running the mid size cardiac centers viz Regency hospital, Kanpur; Batra Hospital Jammu, Magadh Hospital and Chandralaya Heart Hospital, Patna, SRMS – Bareilly to name a few. Consult Dr S K Sinha Service Provider of Vascular Surgery Treatment Service via Contact number given on the website.
Education
M.B.B.S from Armed Forces Medical College, Pune, 1977
M.S from Patna University, Patna, 1983
M.Ch from PGIMER, Chandigarh, 1986
MBA (Healthcare Services) from Sikkim Manipal University, 2012
Managing Healthcare Delivery from Harvard Business School, Boston, 2012
Specializations
Minimal access for ASD, MVR, AVR, LA myxomas
Operating aortic aneurysms and managing minimally invasive programme.
Aortic dissection, aneurysm, bullet and stab injury to great vessels
Total Arterial Grafts for CABG on beating heart.
Dr. S. K. Sinha's Association with Max Healthcare, Delhi
At Max Institute of Heart and Vascular Sciences, Delhi we provide treatment for different heart conditions and diseases. Our tertiary care centre is equipped with the cutting edge technology offering cardiac care program to our patients. We also offer alternative treatment for the end stage heart failure patients with different procedures. Get in touch with us to book a quick appointment with the cardiology specialist in Delhi.
Our institute is a one stop destination for various kinds of cardiac treatments. Our comprehensive and the advanced cardiac care program includes the vascular medicine, cardiology, support services and state of the art diagnostic services. Our hospitals are well equipped with the state of the art cath labs, operation theatres and many other cardiac care technologies. Fill up the free consultation form to get appointment with the Cardiologist at Max Hospital, Delhi.
Video
Dr. S. K. Sinha, best Cardiac Surgeon at Max Healthcare, Delhi, India talks about the Minimal Invasive Cardiac Surgery.
Doctor Experience
Director, CTVS, Max Super Specialty Hospital, Saket, New Delhi, Present
Director, Cardiac Science, Paras Hospital (Gurgaon & Bihar), April 2014
Chief Cardiac Surgeon and HOD, Batra Hospital & Medical Research Centre, New Delhi, October 1996-April 2009
Chief Cardiac Surgeon, Regency Hospital Ltd, Kanpur, July 1995-October 1996
Senior Consultant, Cardiac Surgery, Batra Hospital, New Delhi, May 1989-June 1995
Visiting Fellowship, Royal Children's Hospital Melbourne, Australia, August-September 1992
Visiting Fellowship, Greenlane Hospital Auckland, New Zealand, October 1992
Cardiac Surgeon, Railway Hospital, Madras, July 1986-April 1989
Registrar, Dept. of CTVS PGIMER, Chandigarh, July 1984-June 1986
Medical Officer cum Laproscopic Surgeon (Family Welfare ) General Hospital, Aurangabad (Bihar), July 1983-June 1984
Resident, Dept. of Surgery Patna Medical College, Patna, July 1980-June 1983
Memberships
Life Membership, Indian Association of Cardiovascular & Thoracic Surgeons of India, since 1985
Life Membership, Cardiological Society of India, since 1991
IJCTS, Peer Reviewer of various Thoracic Papers
Founder Member, Indian College of Cardiology, since & Fellow 1995
E-mail & Appointment
Dr. S. K. Sinha, Best Cardiac Surgeon, India
Book Immediate Appointment at Email ID
Number For Fast Track Query Reply
+91 - 9370586696​​
Video
Dr S K Sinha, Director of CTVS at Max Super Speciality Hospital, Saket, New Delhi, India, talks heart attack, its causes, symptoms, precautions regarding lifestyle changes, heart attack treatment.
Awards and Recognitions
Pioneers in beating heart surgery. Gained worldwide recognition.
Reviewer for articles in Indian Journal of Thoracic Cardiac Vascular Surgery
Training and guiding 75 medics and paramedics have developed a different management perspective.
Publications
A Study Of Pulmonary Hydatid Disease – Six Years Experience At PGIMER, Chandigarh – Presented At Annual Conference ASI At Bangalore, 1985
Cardiac Surgery In Infancy And Childhood Annual Railway Congress, Calcutta, 1987
Surgery For Transposition Of Great Arteries. Indian Heart Journal 40(5): 408, 1988
Our Last 100 Tetrologies & Allied Lesions. Indian Heart Journal 40(5) : 416: 1988
Surgery For TAPVC – IACTVSI, Madras, 1988
Cyanotic Heart Disease- Surgeon's Predicament, Indian Heart Journal 40 (5) :408, 1988
Congenital Heart Disease With Severe Pulmonary Hypertension, Chandigarh IACTVSI, 1989
Percutaneous Trans Luminal Coronary Angioplasty In Near Total Narrowings . Indian Heart Journal Vol 43 (4) 1974, 1991.
Surgical Experience With Large VSD's And (Allied Lesions) Complicated By Right To Left Shunt Due To Severe Pulmonary Vascular Resistance. Indian Heart Journal Vol43(4), 155, 1991
Is Renal Dysfunction An Incremental Risk Factor For Open Heart Surgery – IACVTSI Calcutta, 1992
Effects Of Glucose Insulin Potassium Infusions In Patients Of Coronary Artery Bypass Surgery With Poor Left Ventricular Function; IACVTSI. Calcutta, 1992.
Simplified Myocardial Protection In Poor LV Function During CABG – IACVTSI, Calcutta, 1992.
Incremental Risk Factors In Cyanotic Heart Disease – IACVTSI Calcutta, 1992
The Surgical Approach To LV Aneurysm With Special Reference To Endoaneurysmorraphy, New Delhi, 1992
After Load Manipulations After Coronary Artery Bypass Graft IACVTSI Calcutta, 1992
Coronary Artery Bypass Surgery In The Elderly (Above 70 Years Of Age) IACVTSI: Feb 23, Agra, 1994.
Fontanne Procedure In Non Classical Indications: IACVTSI Feb 23-26, Agra, 1994.
Emergency Coronary Artery Surgical Revascularization: IACVTSI Feb 23-26. Agra, 1994
Total Arterial Beating Heart CABG in elderly: IACTS Feb 15-18, Calcutta, 2001.
Beating Heart CABG Redo cases: IACTS Feb 15-18, Calcutta, 2001.
Is there really limitation of the use of Bilateral Mammary Artery: IACTS Feb 15-18, Calcutta, 2001.
Multi-vessel total arterial revascularization through Thora CAB: Our experience in 23 cases
Y Graft Bypass for Bilateral Coronary Ostial Aortoarteritis: Asian Cardiovascular Thoracic Annals, 2002;10:162-164
Total Arterial Revascularization on Beating Heart: Experience in 803 cases: Asian Cardiovascular & Thoracic Annals 2003;11:107-12
A case report-Pericardial Synovial Sarcoma-Clinical Oncology 15, 186-188.
Multivessel Total Arterial Revascularization via Left Thoracotomy: Asian Cardiovascular Thoracic Annals, 2004;12:123-125
Tags
Dr. S. K. Sinha Cardiac Surgeon at Max Healthcare Delhi,Dr. S. K. Sinha Best Cardiothoracic surgeon in delhi,Best heart surgeon in Delhi India,Best Cardio Vascular surgeon in Delhi India,Dr S K Sinha Specialized in Coronary Artery Bypass Surgery,Heart Specialist Doctor in Delhi,Cardiology Specialist In Delhi,Cardiologist at Max Hospital Delhi,Dr. S. K. Sinha Cardiologist Delhi Email Address,Dr S K Sinha Contact number