Dr Suresh Joshi Best Cardiac Surgeon
Wockhardt Hospital Mumbai
M.B.B.S, M.S, M.S
Consultation Form
Dr. Suresh Joshi
REQUEST APPOINTMENT
Dr. Suresh Joshi, Best Cardiovascular thoracic surgeon in India
For Immediate Appointment Email-id:

dr.sureshjoshi@indiacardiacsurgerysite.com

Number For Fast Track Query Reply
+91-9370586696

.
Introduction
The Director Paediatric & Congenital Heart Centre at Wockhardt Hospital in Mumbai, Dr. Suresh Joshi is the best cardiovascular surgeon in India. With over 30 years of experience, he has performed over 15,000 surgeries including complex heart valve replacement procedures, minimally invasive heart bypass surgery and aortic aneurysm repair. Dr. Suresh Joshi cardiac surgeon at Wockhardt hospital Mumbai was the first surgeon to perform open heart surgery in Mumbai and Western India. He has become a reputed name for adult and paediatric cardiac surgeries. Get an instant response from top cardiologist Wockhardt Hospital Mumbai via Contact Number & Email ID.
He was Associate Professor Cardiothoracic Surgery at KEM Hospital & Seth G.S. Medical College and the Grant Medical College & Sir J.J. Hospital, Mumbai. Further he went for training in Australia at the Royal Children Hospital Melbourne under Dr. Roger Mee and followed it up with training at the Royal Alfred Hospital, Melbourne and St Vincent's Hospital, Sydney. Dr. Joshi is attached to many esteemed institutes in Mumbai such as Nanavati Hospital, Breach Candy Hospital, the Lilavati Hospital and Research Centre, and Saifee Hospital. He was the Director of the Dept. of CVTS at Jaslok Hospital and the Head of the Fortis Paediatric Congenital Heart Centre, Mumbai. The best Cardiothoracic surgeon at Wockhardt hospital Mumbai has published & presented over 95 research papers & delivered several guest lectures, both nationally & internationally. Contact us to get fast track reply from DIRECTOR of Minimally Invasive cardiac Surgery at Wockhardt Mumbai. Book an appointment with Best cardiologist Dr. Suresh Joshi by filling up the form given on our website.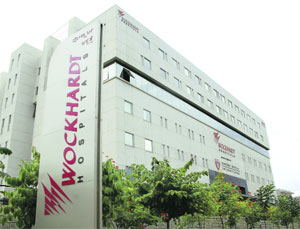 Education
M.B.B.S
M.S. (General Surgery)
M.S. (Cardiothoracic Surgery) - Mumbai University
American College of Chest Physicians
International College of Surgeons
Indian Association of Cardiovascular & Thoracic Surgeons
Training
Adult Cardiac Surgery at Royal Alfred Hospital, Melbourne
Cardiac Surgery at Royal Children Hospital, Melbourne
Training at St. Vincent's Hospital, Sydney
Specialization
Paediatric Cardiothoracic Surgery
Cardiothoracic Surgery
Cardiovascular Surgery
Association of Dr. Suresh Joshi with Wockhardt Hospital, Mumbai
Wockhardt Hospital in Mumbai is one of the pioneers in healthcare that has been effective in meeting the growing demands for high quality healthcare services. The highly qualified and eminent physicians and surgeons, and the medical staff have received world-class training in high-ranking institutions that enables them to bring their skills and expertise hence commit them to deliver quality patient care. To book a prior appointment, call Dr. Suresh Joshi contact number given on website or send your query to Dr. Suresh Joshi email address.
Video
Dr. Suresh Joshi, Cardiac Surgeon at Wockhardt Hospital, Mumbai talks about paediatric and congenital heart surgery in India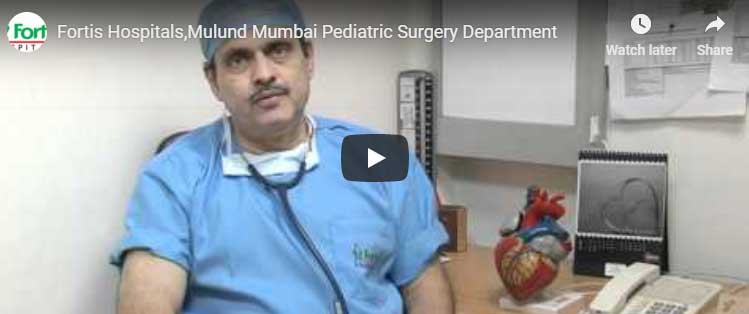 REQUEST APPOINTMENT
Dr. Suresh Joshi, Best Cardiovascular thoracic surgeon in India
For Immediate Appointment Email-id:

dr.sureshjoshi@indiacardiacsurgerysite.com

Number For Fast Track Query Reply
+91-9370586696

.
Affiliations
International Society of Minimally Invasive Cardiac Surgeons (ISMICS)
World Society of Pediatric & Congenital Heart Surgeons
Society of Thoracic Surgeons (STS USA)
Association of Cardiovascular Surgeons of Asia
Indian Medical Association
Pediatric Cardiac Society of India
Vascular Society of India
Cardiological Society of India
Association of Medical Consultants, Mumbai, India
Awards & Honours
Recipient of "Medical Excellence in Cardiac Surgery in India from Harvard University International (USA) For 2008
Conferred the title of "Harvard University International Award for Medical Excellence in India" (2009)
Prestigious Dr P.K. Sen Oration from Indian Association of Cardiovascular & Thoracic Surgeons on "Minimally Invasive Cardiac Surgery"
Consulting Address of Dr Suresh Joshi Wockhardt Hospital Mumbai
Tags
Best Cardiovascular thoracic surgeon in India, Dr. Suresh joshi cardiac surgeon at Wockhardt hospital mumbai, top cardiologist wockhardt Hospital mumbai, best Cardiothoracic surgeon at wockhardt hospital Mumbai, DIRECTOR of Minimally Invasive cardiac Surgery at wockhardt Mumbai, Book an appointment with Best cardiologist Dr. Suresh Joshi, Contact Dr. Suresh Joshi at Wockhardt hospital Mumbai, Dr. Suresh Joshi contact number, Dr. Suresh Joshi email address