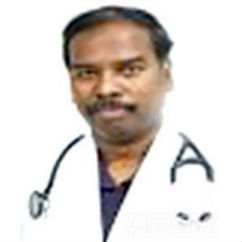 0 Comments
December 6, 2016
by newThemeHospital
Dr. G. Manohar
MD
Cardiology
Contact Number: +91-9370586696
Dr. Atul Mathur, DM
25+ Years Of Experience
Director Interventional Cardiology and Chief of Cath Lab Fortis Escorts Heart Institute & Research Centre, Okhla Road
Cardiology
Qualifications
Dr. Mathur completed his MBBS in 1983 and MD Internal Medicine in 1987 from SMS Medical College, Jaipur, Rajasthan. DM Cardiology done form AIIIMS in 1991.
Memberships
Attended and actively participated in advanced angioplasty course at Shri Jai Deva Institute of Cardiology, Bangalore (July 19-21) 1996.
Attended and actively participated in the second seminar in Live Demonstration Course on Interventional Cardiology at Centre Hospitalier Universitaire De Rouen, France (13th October to 25th October) 1996.
Fellow in Intervention Cardiology with Prof. Alain Cribier at Centre Hospitalier Universitaire De Rouen, France (three months) 1996.
Fellow in intervention Cardiology with Dr. Geoffrey D. Cope at Royal Perth Hospital, Perth, Western Australia (April 98 to March 99).
CSI Member (No. L3358)
President for Indian Council for Carotid Interventions (ICCI)
President Cardiovascular Therapeutics (CVT) India
Member of the Global Advisory Board for Resolute Endeavour Program for designing newer drug eluting stents.
Life Member: Cardiological Society of India.
Awards and Accolades
Performed the first Carotid Stenting Procedure in India in 1999 (A procedure performed to prevent Brain Strokes) Used first Cerebral Protection Device in India in 2002 at Escorts Heart Institute New Delhi.
View Profile
Dr. Atul Mathur is Director Interventional Cardiology at Fortis Escort Heart Institute, New Delhi. He is a pioneer in the field of both Coronary and Vascular interventions in the Asia Pacific. Apart from complex coronary procedures he is also an expert in aortic stent grafting, carotid stenting, IVC filter placement, peripheral vascular stenting, venous interventions etc. He also performs structural heart interventions like balloon valvotomies, acquired VSD Closures and LAA appendage closures. He conducts conferences and workshops at an international level to train budding interventionists.