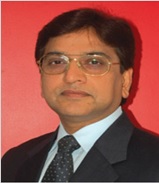 0 Comments
December 7, 2016
by newThemeHospital
Dr. Hasmukh Ravat
D.M.
Cardiology
Contact Number: +91-9370586696
Dr. Hasmukh Ravat, DM
23+ Years Of Experience
Consultant Cardiologist Fortis Hospital, Kalyan
Cardiology
Qualifications
View Profile
Dr. Hasmukh Ravat is associated with Fortis Kalyan as a "Consultant Cardiologist". He passed his M.B.B.S, M.D and D.M Cardiology examination from Mumbai university. He has worked in various hospitals in Mumbai. He has an experience of adult and pediatric cardiology viz. Angiography, Vavulotomy, pacemaker implantation etc. He has an experience in interventional cardiology in the two major hospitals in Australia for the two years. He has plenty of experience in coronary angioplasty and deployed several hundred stents. Till date he has done more than 1500 angioplasties.