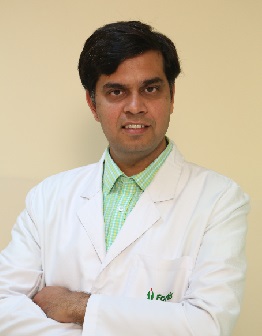 0 Comments
December 8, 2016
by newThemeHospital
Dr. Karun Behal
MD
Cardiology
Contact Number: +91-9370586696
Dr. Karun Behal, DM (Cardiology)
14+ Years Of Experience
Senior Consultant – Fortis Hospital, Mohali
Cardiology
Qualifications
DM (Cardiology)
MD (Internal Medicine)
CRT/CRT-D
Previous Experience
Dr Karun Behal has done more than 7500 coronary angiographies & more than 2500 PTCA's through Trans radial route. He has done more than 100 PPI's, AICD & CRT/CRT-D implantations.
Memberships
Life membership Cardiological Society of India
Awards and Accolades
Received Best case presentation award at number of National Interventional Cardiology meetings.
Received Madhu Saxsena Award for Best Outgoing Post graduate in Medicine (Delhi University 2002)
View Profile
Dr Karun Behal (MD, DM – Cardiology), formerly at Alchemist Hospital, has joined Fortis Hospital Mohali as Senior Consultant – Cardiology. Dr Behal has over 14 years of experience in both invasive and non-invasive procedures.
He completed his DM in Cardiology from the Department of Cardiology, King George's Medical University, Lucknow. Dr Behal does all the Interventional Procedures via Transradial (wrist) route and has expertise and experience in carrying out Coronary Angiography, Percutaneous Transluminal Coronary Angioplasty (PTCA) and PPI & ICD implantation.
He is proficient in the management of emergencies related to ischemic syndromes, heart failure, endocarditis and hypertension. Dr Behal has written many articles for national indexed journals and was also the co-investigator for an international clinical trial. He plans to keep in touch with academics and contribute to Cardiology by continuing with clinical research and be actively involved in publishing articles.
Area of Expertise:
I Have special interest in Trans-radial Interventions & management of Heart Failure patients.