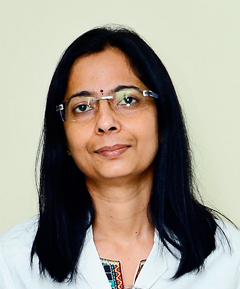 0 Comments
December 8, 2016
by newThemeHospital
Dr. Nandini Selot,
MBBS, MD
Cardiology
Contact Number: +91-9370586696
Dr. Nandini Selot, MBBS, MD
19+ Years Of Experience
Senior Consultant & HOD Fortis Escorts Hospital, Faridabad
Anaesthesiology
Cardiology
Qualifications
MBBS, MD (Anaesthesiology)
Previous Experience
View Profile
Dr. Nandini has over 19 years of extensive experience in the field of Cardiac Anesthesia and Critical Care. Prior to joining Fortis Escorts, she was heading the cardiac, general anesthesia and critical care departments of Alchemist hospital, Gurgaon. Her expertise includes providing anaesthesia & post- operative critical care for complete spectrum of cardiothoracic & Vascular surgeries such as adult, paediatric, aortic and major vascular surgeries. She is a lifetime member of IACTA and has various research papers and publications to his credit.