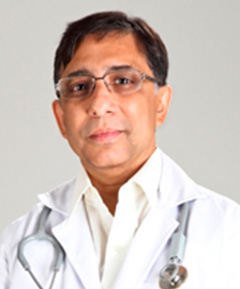 0 Comments
January 4, 2017
by newThemeHospital
Dr. Shuvanan Ray
Cardiology
Contact Number: +91-9370586696
Dr. Shuvanan Ray, MD
25+ Years Of Experience
Consultant Fortis Hospital Anandapur, Kolkata
Cardiology
Qualifications
Interventional Cardiology as a Fellow in Charles Nicole Hospital, Roven, France in 2000.
San Giovanni Batista Hospital, Tourin, Italy 2004
Rotational Atherectomy & IVUS in Miyazaki, Japan 2011
Passed MD and DM in cardiology in 1983 and 1992 respectively.
View Profile
Dr. Shuvanan Ray is a renowned interventional cardiologist in Eastern India and has performed more than 5000 interventional procedures in his credit. He has experience of working in different national and international institutes of excellence.
He is a specialist in complex interventions including Left main, Rotablator, Bifurcation and Peripheral interventions.
Dr. Shuvanan Ray has been awarded for the following:
• National Scholarship.
• First certificate of honours in anatomy.
• Govt. Scholarship for the Merit of proficiency.
• Rakhal Das Silver Medal for Medicine.
• College Silver for Medicine during his MBBS.
• Awarded scholarship in MD Entrance examination – 1981.
• Stood First in DM (Cardio).