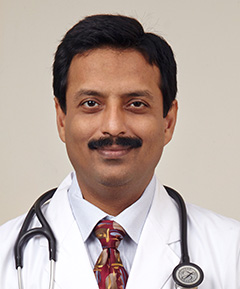 0 Comments
January 13, 2017
by newThemeHospital
Dr. Vinay Sanghi,
FSCAI
Contact Number: +91-9370586696
Dr. Vinay Sanghi, FSCAI
20+ Years Of Experience
Associate Director Fortis Hospital, Shalimar Bagh
Cardiology
Qualifications
FSCAI(USA)
View Profile
Dr Vinay Sanghi is an Interventional Cardiologist, trained throughout in the USA, including at Lahey Clinic, Harvard Medical system. He has held several key positions in various health systems of the USA governing the processes and systems. He brings with him latest expertise in the field of cardiovascular diseases, heart failure, Stem Cell Therapy. He has recently joined Fortis Escorts Heart Institute, Okhla after 16 years of stay in the USA.
Dr. Sanghi obtained his M.B.B.S. from Osmania Medical College, India, in 1994, He did his Residency in Internal Medicine from Affiliated Hospitals of the Chicago Medical School, USA, in 1999. He obtained Fellowship in Cardiovascular diseases, Lutheran General Hospital, Chicago, USA, in 2002. He obtained another fellowship in interventional Cardiology, Lahey Clinic/Harvard Medical School, Boston, USA, in 2003. Dr. Sanghi has also obtained Fellowship in Peripheral Vascular diseases (endovascular) Society of Vascular Medicine, USA.
Fellow of the American College of Physicians (FACP). He was inducted as a Fellow of the American College of Cardiology (FACC). He is Fellow of Society of Cardiac Angiography & Intervention (FSCAI). He is Fellow of Society of Vascular Medicine (FSVM).
In June 2010, Dr. Sanghi gave up a prestigious appointment at Community Health Systems (CHS) Heartland Regional Medical Center, IL and returned to India to the Fortis Escorts Heart Institute and Research Center in New Delhi, India, which is a premier center of excellence, providing state-of-the-art cardiac care in the Asia-Pacific region.