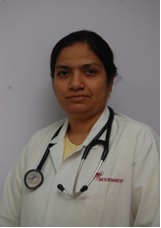 0 Comments
December 8, 2016
by newThemeHospital
Dr. Zakia Khan
D. M.
Cardiology
Contact Number: +91-9370586696
Dr. Zakia Khan, D. M.
19+ Years Of Experience
Consultant Cardiologist Fortis Hospital, Kalyan
Cardiology
Qualifications
D. M. – Cardiology
View Profile
Dr. Zakia Khan is one of the few practicing lady interventional cardiologist in the city of Mumbai & the only one in entire Thane District. She has an extensive experience of clinical, Non-invasive and Invasive Cardiology procedures with experience of more than 12 yrs in critical care. She also has privilege of treating large no. of Acute Myocardial infarction cases & Cardiac Emergencies & is a Fellow of European Society of Cardiologists.She also has expertise in performing diagnostic noninvasive procedures like Coronary Angiogram, Primary & Coronary Angioplasty & Cardiac Catheterization in paediatric Patients & is especially skilled in Transesophageal Echo Cardiography.