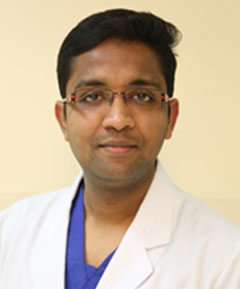 0 Comments
January 12, 2017
by newThemeHospital
Dr. Rajat Kumar Gupta
DCH
Contact Number: +91-9370586696
Dr. Rajat Kumar Gupta, DCH
9+ Years Of Experience
Consultant – Fortis Hospital, Mohali
Paediatric Cardiology
Qualifications
DCH-2006, Pediatric Intensive Care-2011
View Profile
Dr Rajat Gupta did his Post Graduation in Pediatrics from PGIMS Rohtak. He went on to complete his DNB Pediatrics from SDM Hospital, Jaipur in 2008. Thereafter he served as Senior Resident in GMCH, Sector 32 Chandigarh. For further specialization he joined fellowship in Pediatric Cardiology at Fortis Escorts Heart Institute and Research Center, New Delhi in 2009. After completing his fellowship he continued to work there for another three years to increase his skills and knowledge. He has published case reports and review articles for journals in Pediatric Cardiology and participated in National and International Conferences.
Designation: Consultant
Department/Specialty: Paediatric Cardiology
Languages spoken: English, Hindi, Punjabi
Total Years' of Experience:5
Previous experience: Worked at Fortis Escorts Heart Institute and Research Center as Fellow and Junior Consultant for five years and was involved in invasive and non-invasive Pediatric Cardiology.
Medical Education, Certifications and fellowships/Research Papers: Diploma in Child Health, M.D.U Rohtak,
D.N.B Pediatrics from S.D.M. Hospital, Jaipur
F.N.B. Pediatric Cardiology from Fortis Escorts Heart Institute and Research Center, New Delhi
Professional Memberships: National Neonatology Forum & Pediatric Cardiology Society of India.
Clinical Interests/ Specialised Treatments /Area of Expertise: Echocardiography for congenital and rheumatic heart disease, Foetal echocardiography, Interventional pediatric cardiology, Device closure of congenital lesions like ASD, PDA and AV fistula, Balloon dilatation of stenotic valves (aortic and pulmonary), Balloon atrial septostomy.
Awards & Honors:
Research and Publications: Anomalous origin of right coronary artery from pulmonary artery.
Annals of Pediatric Cardiology. Jan-Jun 2012; 5(1)95
Medical Breakthroughs/ Interesting Case Studies: