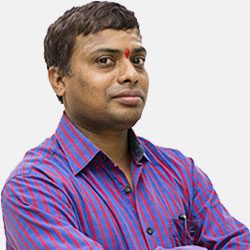 Cardiology Surgery
Contact Number: + 91 – 9370586696
Get Free Consultation
---
Designation: Sr. Consultant Interventional Cardiologist
Specialty: Cardiology Surgery
Location: Hyderabad
Nationality: Indian
Languages spoken: English, Hindi, Telugu
Education
Experience
Dr. Mallindra Swamy I. has an experience of over 7 years as a Cardiologist
Worked as Sr. Resident In The Dept. of Cardiology at Sri Sathya Sai Institute of Higher Medical Sciences, Anantapur District, Andhra Pradesh, India
Asst. Professor at Shadan Medical College, Hyderabad, India
Jr. Resident in Emergency Medicine at All India Institute of Medical Sciences, New Delhi, India
Dr. Mallindra Swamy has immense experience and expertise in diagnosing & treating standard to complex Heart Diseases and specialized in performing Transradial Interventional Cardiology procedures.
The commitment of Dr. Mallindra Swamy to the prevention and treatment of heart disease has led to the achievement of better outcomes and improved quality of life for thousands of patients with cardiac problems.
Expertise
Cardiac Ablation
Coronary Angiogram
Coronary Angioplasty
Angiogram
Cardiac Catheterization
Cardioversion
Carotid Angioplasty And Stenting
Coronary Bypass Surgery
Angioplasty
Stress Management
Tmt
ECG
Angiography
Blood Pressure Treatment
positions
: Interventional Cardiologist