About
Dr. Alla Gopala Krishna Gokhale ranks among the best in the world in his competence, expertise and experience.
Dr. Gokhale has the merit of performing -
India's 1st heart-kidney combined transplant.
He has performed heart transplant for a 69 year old person (oldest man to undergo heart transplant in India).
1st heart surgeon in India who did heart and lung transplantations successfully.
1st successful heart transplant, 1st successful lung transplant and 1st successful implantation of ventricular assist device as bridge to recovery of heart in the states of Telangana and Andhra Pradesh.
26 heart transplants and 3 lung transplants and more than 10,000 open heart surgeries - adult as well as paediatric with a success rate of 98.4%.
He has pioneered the art of Minimally Invasive Cardiothoracic Surgery for those needing multiple bypass grafts (key hole bypass surgery), valve replacements and closure of holes in the heart.
He conducted many live workshops and trained heart surgeons in India and abroad in minimally invasive heart surgery. He is on a mission to provide quality services to patients.Dr. Gokhale has established Sahrudaya Health,Medical and Educational Trust, a for non-profit organization and is establishing open heart surgery programme at Government General Hospital, Guntur, his alma matter, on a PPP model with Government of Andhra Pradesh. In that government hospital, he has done nearly 500 open heart surgeries and 3 heart transplantation.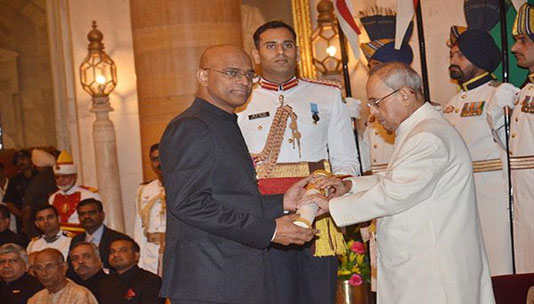 Dr. Gokhale received Padma Shri, the country's fourth highest civilian award (year 2016)