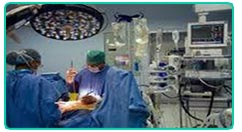 Medanta – The Medicity is one of India's largest multi-super specialty institutes located in Gurgaon, a bustling town in the National Capital Region. An eminent cardiac surgeon, Dr. Naresh Trehan is the founder of this institution which has been envisioned with the aim of bringing the highest standards of medical care along with education, clinical research and training to India. Medanta is governed under the guiding principles of providing medical services to all the patients with compassion, care and commitment.
This institute is spread across 43 acres and it includes a research center, medical and nursing school. It has about 1250 beds and over 350 critical care beds with 45 operation theatres catering to more than 20 specialties. It houses about 6 centers of excellence that offer cutting-edge technology, medical intelligentsia and state-of-the-art infrastructure with a well-integrated and a comprehensive information system.
Medanta – The Medicity brings together an outstanding pool of doctors, clinical researchers and scientists to foster a collaborative, inspiring new ideas and discoveries, multidisciplinary investigation and translating the scientific advances more swiftly into new ways of diagnosing & treating patients and also prevent the diseases. Medanta is a one-of-its-kind facility across the world which integrates modern and traditional forms of medicine through its research for providing an easily accessible and affordable healthcare.
Vision & Values
"Our Institute is governed under the guiding principles that offers an affordable medical services to patients with compassion, care & commitment."
Mission
"Our mission is to deliver a world class health care by creating institutes of excellence in integrated medical care, research and teaching. We aspire to create an ethical & a safe environment for treating all with dignity and respect."
List of Clinical Specialties / Departments at Medanta
Cardiology

Cardiothoracic and Vascular Surgery

Critical Care Medicine

Anesthesiology

Neurosurgery

Oncology

Orthopedics

Nephrology

Renal Transplant

Urology

General Surgery and Minimally Invasive Surgery

Liver Transplant

Gastroenterology and Hepatology

Bone Marrow Transplant

Nuclear Medicine

Diagnostic Radiology and Imaging

Obstetrics & Fetal Medicine

Physiotherapy and Rehabilitation

Gynecology

Pediatric Surgery

Neonatology

Endocrinology

ENT

Ophthalmology

Plastic, Aesthetic & Reconstructive Surgery

Psychiatry & Behavioral Sciences

Sports Medicine
Our company is not liable for resemblance to any other website pages.