Consult Dr Bhaba Nanda Das
Best Cardiothoracic Surgeon
Apollo Hospital Delhi
MBBS, MS, MCh
CONSULTATION FORM
Dr Bhaba Nanda Das
E-mail & Appointment
Dr. Bhaba Nanda Das, Best Cardiothoracic Surgeon, India
Book Immediate Appointment at Email ID
dr.bhabananda@indiacardiacsurgerysite.com
Number For Fast Track Query Reply
+91 - 9765025331
Dr. Bhaba Nanda Das is Cardiothoracic Surgeon at Apollo Hospitals, Delhi. Having 30 years of experience in the field of cardiothoracic and vascular surgery, presently, he is working as the Chief Cardiac Surgeon (CTVS). Best Cardiothoracic Surgeon in India has expertise in CABG beating heart, double valve replacement, aortic valve replacement, mitral valve replacement, aortic aneurysm surgery, and all the types of congenital anomalies and intra cardiac repair. India's best cardiac surgeon is one of the best professionals for the cardiothoracic and cardiovascular surgeries in the country. Till now the Cardiac Surgeon at Apollo Hospitals, Delhi has performed over 20,000 heart surgery. At present, Dr. B N Das Apollo New Delhi performs around 800 cases each year. Contact us to book Appointment with Dr. Bhaba Nanda Das Cardiologist via Email Address.
Education & Training
MBBS from the University of Gauhati, 1977
MS (General Surgery) from P.G.I.M.E.R., Chandigarh, 1980
MCh (Cardio Thoracic and Vascular Surgery) from the All India Institute of Medical Sciences, New Delhi, 1983
Specializations
CABG on beating heart
Mitral valve replacement
Aortic Aneurysm Surgery
Double Valve Replacement
Aortic Valve Replacement
Association of Dr. Bhaba Nanda Das with Apollo Hospitals, Delhi
The Apollo Heart Institutes at Apollo hospitals, Delhi is part of one of the largest cardiovascular groups in the world as it has unmatched record of over 1,52,000 heart surgeries, including the complicated coronary artery bypass operations, infant and neonatal heart surgery, surgery for all types of valvular heart disease with success rates that are comparable to the international standards. The commitment of our cardiologist and the cardiothoracic surgeons for the prevention and treatment of heart disease has led to the achievement of better outcomes and improved quality of life for thousands of heart patients visiting us every year. Our cardiologists have pioneered Coronary Artery Stenting and Laser Angioplasty. They are expert in advanced techniques such as Percutaneous Transluminal Septal Myocardial Ablation. Over 95% of our surgeries are beating heart surgeries that offer patients with faster post-operative recovery and extract less toll on their systems. Our hospital's well-equipped third generation Cath Lab, Intensive Care Units, Critical Care Units and Intensive Care Units support our experienced cardiologists and post-operative nursing staff hence make us one of the best 6 heart institutes in the world. Consult the cardiologist in Delhi via Dr. Bhaba Nanda Das Contact Number given on our website.
Video
Dr. Bhaba Nanda Das Cardiothoracic Surgeon at Apollo Hospital, Delhi talks about how the lifestyle of young generation has drastically changed and this makes them probe to cardiac diseases.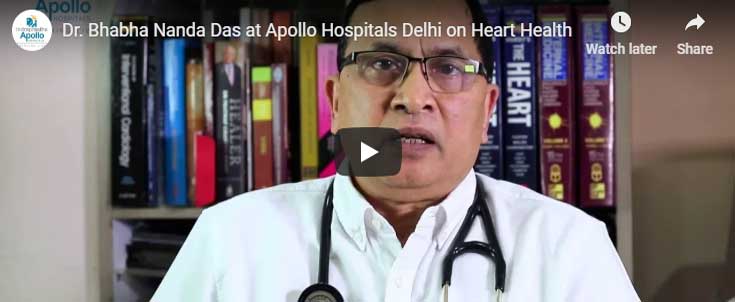 Doctor Experience
Presently Working in Apollo Hospitals
Senior Consultant at the Department of Cardio Thoracic Vascular Surgery (CTVS), All India Institute of Medical Sciences, New Delhi from 1984 to 1996.
Memberships
WHO Fellowship 1993
Commonwealth Fellowship in 1994
Vishisth Chikitsa Ratan Award on 1st July 2012 by Delhi Medical Association
E-mail & Appointment
Dr. Bhaba Nanda Das, Best Cardiothoracic Surgeon, India
Book Immediate Appointment at Email ID
dr.bhabananda@indiacardiacsurgerysite.com
Number For Fast Track Query Reply
+91 - 9765025331
Video
Dr. Bhaba Nanda Das, India's Best Cardiac Surgeon explains about the recovery after CABG.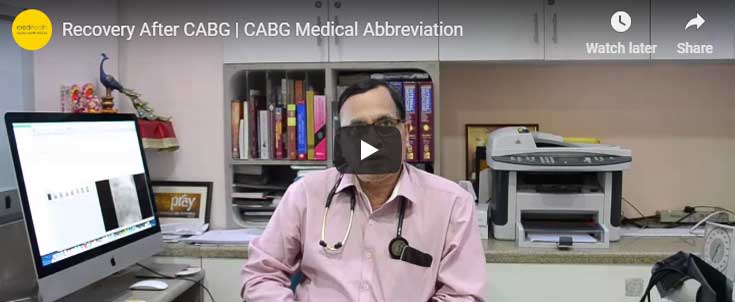 Awards and Achievements
Started Aneurysm Surgery in North India
Performed the first heart transplant in India
Performed over 20,000 heart surgeries
Started heart surgery program at Sathya Sai Institute of higher medical Sciences (Puttaparthy)
Tags
Dr. Bhaba Nanda Das Cardiothoracic Surgeon at Apollo Hospitals Delhi, Best Cardiothoracic Surgeon in India, Cardiac Surgeon at Apollo Hospitals Delhi, Dr. B N Das Apollo New Delhi, Best Cardiothoracic surgeon in delhi india, Dr. Bhaba Nanda Das Cardiologist Email Address, Dr. Bhaba Nanda Das Contact Number