What is the Cost of Open Heart Surgery with Top Hospitals and Top Surgeons in India?
The average cost of the Open Heart Surgery is very high in western countries.
India is known worldwide for its advanced medical facilities and promising technology for Open Heart Surgery. Many of the best hospitals for Open Heart Surgery can be found in India.
Open Heart Surgery cost in India is much less when compared to any other countries. Also the cost of Open Heart Surgery in India is substantially lower than other developed countries of the world.
Various deciding factors could determine the price of Open Heart Surgery in India. These can be broadly classified as Hospital, Medical Team or Patient Dependent factors.
Hospital Factors
Type of the hospital (Government/Trust/Private).
Use of insurance, type of insurance or self paid.
Accreditation of the facility
Reputation and brand value of the hospital.
Medical Team Factors
Technology / Approach Used
Surgery Type
Type of Anesthesia or Sedation
Qualification / Expertise of the specialist
Extent of the surgery needed
Patient Factors
Patient's diagnosis
Patient's general health
Room Category selected by the patient
Other treatment required by the patient in conjunction
The LIST of AVERAGE COST of the Open Heart Surgery across TOP 15 cities in India in Indian Rupee (INR) is as follows :
| | | | |
| --- | --- | --- | --- |
| City | Lowest Cost | Average Cost | Highest Cost |
| New Delhi | 1,90,000 | 2,65,000 | 3,40,000 |
| Mumbai | 2,00,000 | 2,75,000 | 3,50,000 |
| Chennai | 2,25,000 | 3,00,000 | 3,75,000 |
| Bangalore | 2,10,000 | 2,90,000 | 3,60,000 |
| Hyderabad | 2,50,000 | 3,25,000 | 4,00,000 |
| Ahmedabad | 2,75,000 | 3,50,000 | 4,25,000 |
| Nagpur | 1,75,000 | 2,50,000 | 3,25,000 |
| Kolkata | 2,75,000 | 3,50,000 | 4,25,000 |
| Pune | 2,00,000 | 2,75,000 | 3,50,000 |
| Gurgoan / Gurugram | 1,90,000 | 2,65,000 | 3,40,000 |
| Chandigarh | 2,00,000 | 2,75,000 | 3,50,000 |
| Jaipur | 2,50,000 | 3,25,000 | 4,00,000 |
| Noida | 1,90,000 | 2,65,000 | 3,40,000 |
| Kerala | 2,75,000 | 3,50,000 | 4,25,000 |
| Goa | 2,50,000 | 3,25,000 | 4,00,000 |
We have 75+ TOP Surgeons for Open Heart Surgery across 25+ major cities in our PAN INDIA NETWORK. Connect with us and you will get multiple recommendations of BEST Surgeons from TOP Hospital across India for Open Heart Surgery.
Contact Us for a FREE No Obligation Quote & Opinion for Open Heart Surgery in India
Our Hospitals Network and Surgery Group are available in 15 cities of India for our patients to access. Kindly fill up the form for a free opinion from our expert team. We shall get you a Free, No Obligation Opinion from India's best Surgeons and best Hospitals in India. NO CHARGES LEVIED.
Special ALL SERVICES INCLUSIVE Packages available for INTERNATIONAL PATIENTS
What is an Open Heart Surgery?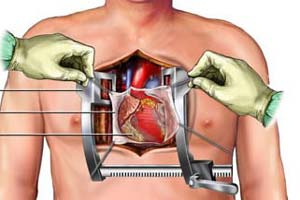 This is a surgery in which the patient's chest is opened and surgery is performed on the heart.
The term "open" refers to the chest, not to the heart itself. The heart may or may not be opened depending on the particular type of surgery.
Surgeons realized the limitations of hypothermia – complex intracardiac repairs take more time and the patient needs blood flow to the body (and particularly the brain); the patient needs the function of the heart and lungs provided by an artificial method, hence the term cardiopulmonary bypass.
Dr. John Heysham Gibbon at Jefferson Medical School in Philadelphia reported in 1953 the first successful use of extracorporeal circulation by means of an oxygenator, but he abandoned the method, disappointed by subsequent failures.
In 1954 Dr. Lillehei realized a successful series of operations with the controlled cross-circulation technique in which the patient's mother or father was used as a 'heart-lung machine'.
Dr. John W. Kirklin at the Mayo Clinic in Rochester, Minnesota started using a Gibbon type pump-oxygenator in a series of successful operations, and was soon followed by surgeons in various parts of the world.
Why is Open Heart Surgery Needed?
Open Heart Surgery is needed to perform a CABG (Coronary Artery Bypass Surgery) for the patients suffering from coronary heart disease (CHD).
The CHD usually occurs when the blood vessels that provide blood and oxygen to the heart becomes narrow and hard.
This condition is called as hardening of the arteries. When the blood can't flow properly to the heart, then a heart attack may occur.
When is Open Heart Surgery Performed?
Open Heart Surgery is performed to :
Repair or replace the heart valves that allow blood to travel through the heart.
Replace a damaged or diseased heart with a donated heart, also called as heart tran
Repair the damaged or abnormal areas of the heart.
Install the medical devices that help the heart to beat properly.
Who is a Candidate for Open Heart Surgery?
A patient under 70 years of age and fair to good physical condition is a candidate for the Affordable open heart surgery in India.
A patient who is less than 30 pounds and willing to make the lifestyle changes required to live for the long term.
How is Open Heart Surgery Performed?
According to the National Institutes of Health, a CABG takes about four to six hours and it is generally performed following the basic steps.
The patient is given the general anesthesia to ensure that you'll be asleep and experience no pain through the whole surgery.
he surgeon will make an 8-10 inch cut in the chest through all or part of the patient's breastbone to expose the heart.
Once the heart is visible, then the patient is connected to a heart-lung bypass machine that moves the blood away from the heart so that the surgeon can operate.
He will use a healthy vein or artery to make a new path around the blocked artery. Then he will close the breastbone with wire, leaving it inside the body. The original cut is then
What are the preparations required before undergoing an open heart surgery?
Ask your healthcare provider about the drugs you are taking, including the vitamins and over the counter medications
Your doctor will ask you to quit smoking two weeks before the surgery.
You will be asked to stop taking the blood thinning medications like ibuprofen, aspirin or naproxen.
The day before, you will be asked to wash yourself with a special soap to kill the bacteria on your skin. This will lessen the chance of an infection post surgery.
You will not be allowed to eat or drink anything after midnight before the day of surgery.
The doctor will provide you other detailed instructions when you arrive at the hospital for the surgery
What to expect after open heart surgery in India?
When you wake up after surgery, you will have two-three tubes in your chest to help drain the fluid from the area around the heart.
You may have intravenous tubes that supply you with fluids. You will have a catheter (thin tube) in your bladder to remove the urine.
You will be attached to the machines for monitoring your heart. The nurses will be nearby you to fulfill your needs.
You will usually spend your first night in the ICU and then moved to a regular care room for the next three to seven days.
If you are ready to proceed for discussion and planning for your OPEN HEART SURGERY in India, you can fill the contact form below and we will get in touch with you very soon. Please feel free to ask all your queries & concerns.
How many patients underwent Open Heart Surgery in India in the last 5 years?
Some of the most coveted Open Heart Surgery hospitals in the world are found in India. The country is known for offering advanced medical facilities at the most reasonable cost. The best Open Heart Surgery hospitals in India have a comprehensive solution for the most critical cases.
An average increase of 15 to 20 percent annually has been observed in the number of patients in the last 5 years.
The Indian Open Heart Surgery hospitals deliver advanced health care and highest quality services backed by elaborate infrastructure and lower treatment cost.
Here are the approximate figures of the patients underwent Open Heart Surgery in the last 5 years in India :
Are you looking for affordable cost of Open Heart Surgery in Top Hospitals of India?
Please consult us to get FREE Quotes, Opinions from TOP Hospitals and BEST Surgeons of India for Open Heart Surgery.
What are the services we offer our International Patients?
Straight forward – simple booking procedure to seek top Medical Treatment in India.
Full assistance to get Medical Visa.
Low cost – a fraction of the cost of UK/USA surgery.
Fast efficient service -immediate treatment with no waiting lists.
Full patient support service – 24/7 services.
Specialist consultations – scans, clinical investigations & consultations at short notice.
Medical executives with fluent English
Provides the world's highest standards of clinical care & surgery.
Receive the travelers at the airport
Ensure the right guesthouse for the travelers
Handhold the patients through the treatment process at the hospital (in person and/or by phone – as and when required)
In case the patient/attendant are English-constrained, then provide interpreter services Quick response and availability of revert.
Vast range of options.
Visible compassion for the traveler.
Holistic Handholding.
Listen to the Voices of Our Happy Patients
Mrs. Gail Reed from Australia shares her experience of getting open heart surgery done in India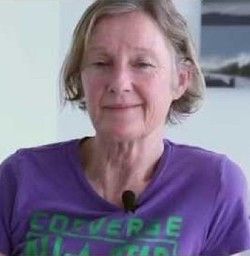 Mrs. Gail Reed from Australia
The team at India Cardiac Surgery Group, India well understands the financial burden that patients' face when planning to undergo an open heart surgery. My open heart surgery here was extremely satisfied and positive with a price tag of around 3 Lakh. The same surgery was to cost me around 3000 dollar in US. Both pre-operative and post-operative measures were taken into consideration and well explained to me before the surgery so that I am prepared for the same.
How to plan your medical trip for Open Heart Surgery with India Cardiac Surgery Team in 9 easy steps?
Send us your query and medical reports
Send us the related concerns and questions related to treatment
Get the advised opinion and treatment plan from us within 48 hours from multiple hospitals
Choose your preferred hospital and clear your concerns if you have any
We will assist you with medical VISA, Vaccination, FRRO, Travel, Accommodation and Logistic Process
Arrival arrangements will be done for your pick up at the airport based on your itinerary
Treatment will start at the hospital as planned
Once the treatment is done, you can fly back
Post treatment follow up and consultation will be done by us via email, phone, skype
Who Are The Top 20 Surgeons Performing Open Heart Surgery In India?
DR. NARESH TREHAN
DR. RAJESH SHARMA
DR. ALI ZAMIR KHAN
DR NANDKISHORE KAPADIA
DR AMAR NATH GHOSH
DR SARAJIT KUMAR DAS
DR K M MANDANA
DR MADAN KUMAR K
DR K R BALAKRISNAN
DR BASHI V VELAYUDHAN

DR Z S MEHARWAL
DR RAJU VYAS
DR MANOJ P NAIR
DR Y K MISHRA
DR BHABA NANDA DAS
DR. T. S. KLER
DR. PAWAN ZUTSHI
DR. RITESH SANGURI
DR. SATBIR SINGH
DR. SHILPI MOHAN
Which Are The Top 20 Hospitals Where Open Heart Surgery Is Performed?
FORTIS ESCORTS HOSPITAL, NEW DELHI
ASIAN HEART INSTITUTE,MUMBAI
APOLLO HOSPITAL,CHENNAI
FORTIS ESCORTS HOSPITAL, BANGALORE
ARTEMIS HOSPITAL, GURGAON
MEDANTA HOSPITAL, NEW DELHI
MAX SUPER SPCIALITY HOSPITAL, NEW DELHI
FORTIS MEMORIAL RESEARCH INSTITUTE GURGAON.
INDRAPRASTHA APOLLO HOSPITAL, NEW DELHI
BLK SUPER SPECIALITY HOSPITAL, NEW DELHI

GLOBAL HOSPITAL,CHENNAI
SHARDA HOSPITAL,DELHI
PARAS HOSPITAL, GURGAON
NANAVATI HOSPITAL,MUMBAI
MANIPAL HOSPITAL,BANGALORE
THE WOCKHARDT HEART INSTITUTE, MUMBAI
NARAYANA HOSPITAL,BANGALORE.
RUBY HALL, PUNE
FORTIS HOSPITAL, KOLKATA
CONTINENTAL INSTITUTE OF CARDIOVASCULAR SCIENCES, HYDERABAD
Get a free consultation with our Surgeon for your Open Heart Surgery
Kindly fill up the form for a free consultation with our surgeons
After thorough analysis of the reports and medical history, you will be provided with the advised clinical opinion and suggestions regarding your Open Heart Surgery from our experts.
Related Pages
Tags
Open Heart Surgery Cost in India, Best Surgeons Open Heart Surgery in India, Best Hospitals Open Heart Surgery in India, Low Cost Open Heart Surgery in India, Best Hospital for Open Heart Surgery India, Lowest Price for Open Heart Surgery in India, Open Heart Surgery Cost in India, Top Surgeons Open Heart Surgery in India, Top Hospitals Open Heart Surgery in India, Best Recommended Hospitals For Open Heart Surgery In India, Open Heart Surgery Experience in India