What is the Cost of Cardiac Resynchronization Therapy with Top Hospitals and Top Surgeons in India?
The average cost of Cardiac Resynchronization Therapy is very high in western countries.
India is known worldwide for its advanced medical facilities and promising technology for Cardiac Resynchronization Therapy Many of the best hospitals for Cardiac Resynchronization Therapy can be found in India.
Cardiac Resynchronization Therapy cost in India is much less when compared to any other countries. Also the cost of Cardiac Resynchronization Therapy in India is substantially lower than other developed countries of the world.
Various deciding factors could determine the price of Cardiac Resynchronization Therapy in India. These can be broadly classified as Hospital, Medical Team or Patient Dependent factors.
Hospital Factors
Type of the hospital (Government/Trust/Private).
Use of insurance, type of insurance or self paid.
Accreditation of the facility
Reputation and brand value of the hospital.
Medical Team Factors
Technology / Approach Used
Surgery Type
Type of Anesthesia or Sedation
Qualification / Expertise of the specialist
Extent of the surgery needed
Patient Factors
Patient's diagnosis
Patient's general health
Room Category selected by the patient
Other treatment required by the patient in conjunction
Contact Us for a FREE No Obligation Quote & Opinion for Cardiac Resynchronization Therapy in India
Our Hospitals Network and Surgery Group are available in 15 cities of India for our patients to access. Kindly fill up the form for a free opinion from our expert team. We shall get you a Free, No Obligation Opinion from India's best Surgeons and best Hospitals in India. NO CHARGES LEVIED.
Special ALL SERVICES INCLUSIVE Packages available for INTERNATIONAL PATIENTS
What is the meaning of Cardiac Resynchronization Therapy?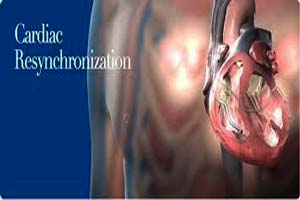 Cardiac Resynchronization Therapy (CRT) treats symptoms and other complications of heart failure (HF).
Heart Failure is a common problem in which, the pumping task of the heart is affected because the heart does not contract or relax correctly.
How is CRT performed?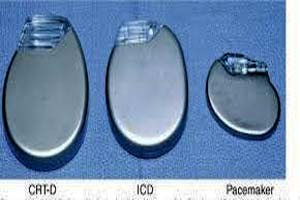 CRT is performed using a pacemaker, which is then called a CRT-P, or an Implantable Cardioverter Defibrillator (ICD), with bradycardia pacing capabilities, called a CRT-D.
The device is implanted just like a standard pacemaker or ICD, except that a third pacing lead is added to help stimulate the heart's left lower chamber (left ventricle or LV).
What is the purpose of Cardiac Resynchronization Therapy?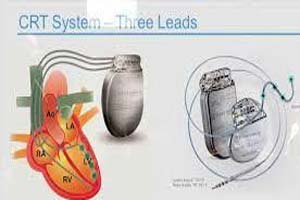 CRT stimulates both of the heart's lower chambers for more efficiency in pumping blood to the body.
The stimulation is performed through a pulse generator and pacing leads, placed next to the heart tissues.
How is CRT-D or CRT-P implanted?
The CRT-D or CRT-P is typically implanted under local anesthesia, which minimizes the discomfort while implant the pacemaker.
It thus alleviates the discomfort at the implant site, though the patient may feel some pressure.
The area being operated upon will be draped so you won't see anything. You will be awake but relaxed during the surgery.
You will hear the doctors and nurses moving around you may communicate during the procedure.
Check out the Patient Testimonial, where the patient shares about their success stories from treatments through India Cardiac Surgery Consultants.
If you are looking for CRT planning, kindly fill up the form for a free consultation with our surgeons.
After thorough analysis of the reports and medical history, you will be provided with the advised clinical opinion and suggestions from our experts.
What to expect before Cardiac Resynchronization Therapy (CRT)?
Like most other surgeries, the patient will not be able to eat or drink for a short time before the operation.
Most CRT device recipients are sedated, while some may receive general anesthesia. CRT devices are generally implanted just under the skin of the upper chest.
This part of the body is shaved, scrubbed, and painted with a disinfectant to clean it.
What to Expect During Cardiac Resynchronization Therapy (CRT)?
CRT device implantation takes place in a special operating room full of equipment and medical personnel.
The patient will lie on a bed with safety straps placed over the legs and arms secured at the sides, as it is important that they remain still during the procedure.
What is the procedure of CRT device Implantation?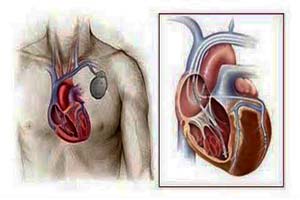 There are different methods of device implantation, and the type of surgery one will undergo depends on factors like prior surgeries and type of device. The CRT device implantation procedure is performed in the following steps :
Lead Implantation – begins with the placement of the leads.
Transvenous Approach – is the most common technique used at present. Transvenous means through the vein. In this method, a small incision is made near the collarbone and two leads are maneuvered through a vein into the heart's upper and lower right chambers. An LV lead is placed in a vein on the surface of the left ventricle. The tip of each lead (is positioned next to the heart wall. The device is then implanted under the skin in a specially prepared pocket, usually in the right or left upper chest.
Thoracotomy – refers to several types of open-chest procedures. It is performed to attach a lead to the outside of the heart.
Sternotomy – is similar to a thoracotomy. The incision is made over the breastbone, or sternum, and the leads are advanced into the heart. This type is commonly performed in coronary bypass and heart valve surgery.
Subxiphoid Approach – is also similar to a thoracotomy, with an incision made slightly to the left of the sternum.
How is CRT tested?
Once a Cardiac Synchronization Therapy is performed and the device is implanted, the leads are tested to ensure proper performance.
The types of tests depend on whether you receive a CRT- P or CRT-D for therapy. Sensitivity and threshold settings will be tested, and for a CRT-D, therapy delivery will most likely be evaluated.
If the therapy is insufficient, the lead is moved to a different position inside the heart. It is not uncommon for a lead to be repositioned during surgery to get most effective therapy.
Device Implantation: Once testing fulfills the criteria, device is connected to the leads. It is then usually placed under the skin, either near the collarbone or above/ at the waistline.
Additional Testing : Once the device is implanted, more tests are performed to ensure that the system effectively stimulates the heart. If the test results are unsatisfactory, the problem may be with the device. The procedure is concluded only after the leads and devices are tested successfully.
For which 9 reasons should you travel to India for your CRT?
Affordable costs.
Highly qualified, experienced and well renowned team of surgeons.
Use of latest technological medical devices.
NABH accredited Hospitals.
24*7 assistance and support provided to the patient.
Higher rate of successful surgeries.
Provision of Hygienic environment
Patient satisfaction and welfare is of top most priority
Continuous follow-up with patient post surgery.
Mr. Gibbons from Australia shares his wife's Cardiac Synchronization Therapy(CRT) done in India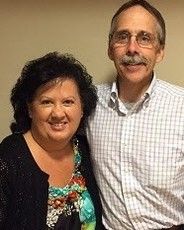 Mr. & Mrs. Gibbons from Australia
My wife had a heart failure last year and it happened so sudden and without a warning that we were all in shock. We were just sitting having a dinner and she collapsed. At first I thought that it might be exhaustion but when we reached hospital, the doctors told her that she had a heart failure and an immediate CRT will be required to perform. We did not have any time to consult more doctors or do any homework and I completely relied on the Indian cardiac surgery group to do their best in that situation. I must say I do not regret my decision at all and my wife is with us, completely healthy today.
Who Are The Top 20 Surgeons Performing Cardiac Synchronization Therapy In India?
DR. NARESH TREHAN
DR. RAJESH SHARMA
DR. ALI ZAMIR KHAN
DR NANDKISHORE KAPADIA
DR AMAR NATH GHOSH
DR SARAJIT KUMAR DAS
DR K M MANDANA
DR MADAN KUMAR K
DR K R BALAKRISNAN
DR BASHI V VELAYUDHAN

DR Z S MEHARWAL
DR RAJU VYAS
DR MANOJ P NAIR
DR Y K MISHRA
DR BHABA NANDA DAS
DR. T. S. KLER
DR. PAWAN ZUTSHI
DR. RITESH SANGURI
DR. SATBIR SINGH
DR. SHILPI MOHAN
Which Are The Top 20 Hospitals Where Cardiac Synchronization Therapy Is performed?
FORTIS ESCORTS HOSPITAL, NEW DELHI
ASIAN HEART INSTITUTE,MUMBAI
APOLLO HOSPITAL,CHENNAI
FORTIS ESCORTS HOSPITAL, BANGALORE
ARTEMIS HOSPITAL, GURGAON
MEDANTA HOSPITAL, NEW DELHI
MAX SUPER SPCIALITY HOSPITAL, NEW DELHI
FORTIS MEMORIAL RESEARCH INSTITUTE GURGAON.
INDRAPRASTHA APOLLO HOSPITAL, NEW DELHI
BLK SUPER SPECIALITY HOSPITAL, NEW DELHI

GLOBAL HOSPITAL,CHENNAI
SHARDA HOSPITAL,DELHI
PARAS HOSPITAL, GURGAON
NANAVATI HOSPITAL,MUMBAI
MANIPAL HOSPITAL,BANGALORE
THE WOCKHARDT HEART INSTITUTE, MUMBAI
NARAYANA HOSPITAL,BANGALORE.
RUBY HALL, PUNE
FORTIS HOSPITAL, KOLKATA
CONTINENTAL INSTITUTE OF CARDIOVASCULAR SCIENCES, HYDERABAD
If you are ready to proceed for discussion and planning for treatment in India, you can fill the contact form below and we will get in touch with you very soon. Please feel free to ask all your queries & concerns.
Tags
Cardiac Resynchronization Therapy In India, Price of Cardiac Resynchronization Therapy in India, cardiac procedures, affordable cardiac resynchronization therapy in india, free consultation cardiac resynchronization therapy in india, low cost cardiac resynchronization therapy in india, CRT cost in India, Low cost CRT India, cardiac resynchronization therapy, cardiac resynchronization therapy cost, Cardiac Resynchronization Therapy cost in India, top hospitals cardiac resynchronization therapy India, top surgeons cardiac resynchronization therapy India, best hospitals cardiac resynchronization therapy India, best surgeons cardiac resynchronization therapy India, Cardiac Resynchronization Therapy at Top Hospital in India, Cardiac Synchronization Therapy Experience in India