What is the Cost of Heart Valve Replacement Surgery with Top Hospitals and Top Surgeons in India?
The cost of the Heart Valve Replacement Surgery in India is typically a fraction of the cost for the same procedure and care in the US and other developed countries.
The cost can vary as per the diagnosis and conditions of the patients along with the facilities availed.
And if you compare the same with developed nations, the cost for these treatments is often the double than what you find in India.
Various deciding factors could determine the price of Heart Valve Replacement Surgery in India. These can be broadly classified as Hospital, Medical Team or Patient Dependent factors.
Hospital Factors
Type of the hospital (Government/Trust/Private).
Use of insurance, type of insurance or self paid.
Accreditation of the facility
Reputation and brand value of the hospital.
Medical Team Factors
Technology / Approach Used
Surgery Type
Type of Anesthesia or Sedation
Qualification / Expertise of the specialist
Extent of the surgery needed
Patient Factors
Patient's diagnosis
Patient's general health
Room Category selected by the patient
Other treatment required by the patient in conjunction
The LIST of AVERAGE COST of the Heart Valve Replacement Surgery across TOP 15 cities in India in Indian Rupee (INR) is as follows :
| | | | |
| --- | --- | --- | --- |
| City | Lowest Cost | Average Cost | Highest Cost |
| New Delhi | 3,00,000 | 3,50,000 | 5,00,000 |
| Mumbai | 3,25,000 | 3,50,000 | 5,00,000 |
| Chennai | 3,00,000 | 3,50,000 | 5,00,000 |
| Bangalore | 3,50,000 | 3,75,000 | 5,25,000 |
| Hyderabad | 4,00,000 | 4,50,000 | 5,50,000 |
| Ahmedabad | 3,50,000 | 3,75,000 | 5,25,000 |
| Nagpur | 2,50,000 | 3,25,000 | 4,75,000 |
| Kolkata | 3,50,000 | 3,75,000 | 5,25,000 |
| Pune | 3,25,000 | 3,50,000 | 5,00,000 |
| Gurgoan / Gurugram | 3,00,000 | 3,50,000 | 5,00,000 |
| Chandigarh | 3,00,000 | 3,50,000 | 5,00,000 |
| Jaipur | 2,75,000 | 3,00,000 | 4,75,000 |
| Noida | 3,00,000 | 3,50,000 | 5,00,000 |
| Kerala | 2,75,000 | 3,00,000 | 4,75,000 |
| Goa | 3,00,000 | 3,50,000 | 5,00,000 |
Our panel of experts for Heart Valve Replacement Surgery is spread across 25+ major cities with TOP Hospitals across India.
Are you looking for affordable cost of Heart Valve Replacement Surgery in Top Hospitals of India?
Please enquire with us, Get a "No Obligation Quote"
Check out the Patient Testimonial, where the patient shares about their success stories from treatments through India Cardiac Surgery Site Network.
What is the meaning of Heart Replacement Surgery?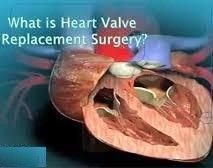 For the heart to function right, blood must flow in only one direction, which is done by the heart valves.
Healthy valves open and close in a precise way as the heart pumps blood. Each valve has a set of flaps called leaflets that open to allow blood to pass from the heart chambers into the arteries. Then they close pack to stop blood from flowing back into the chambers.
Heart surgery is performed to fix leaflets that don't open as wide as they should, hampering the amount of blood flowing through the valve into the artery. Heart surgery also is done to fix leaflets that don't close tightly.
This means blood can leak backward into the chambers, rather than only moving forward into the artery as it should. To fix it, surgeons either repair the valve or replace it.
Replacement valves are taken from animals, made from human tissue, or made from man-made substances.
Why would a person need to undergo Heart Valve Replacement Surgery in India?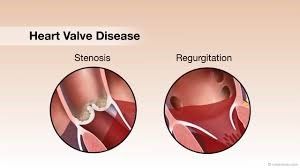 A person would need Heart Valve Replacement Surgery for the following reasons :
Stenosis (valve narrowing) may be corrected by cutting, separating or reconstructing the valve leaflets, or other valve components, to widen the valve opening. Most patients with stenosed valves require valve replacement.
Regurgitation (valve leakage) may be corrected by replacing or shortening the supporting valve structures to allow the valve to close tightly, or by inserting a prosthetic ring to reshape a deformed valve. Valve flaps (leaflets) may also be modified to stop blood from flowing backwards.
With what is the Heart Valve Replaced?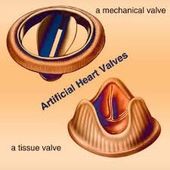 The heart valve is replaced with an artificial ( prosthetic ) valve. There are two types of prosthetic Valves :
Tissue Heart Valve
Mechanical Valve
Which Heart Valves are mostly replaced?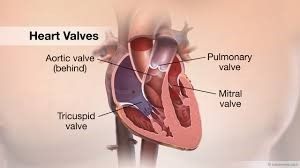 Approximately, 95 percent of all valve replacements are performed for mitral or aortic valves.
It is the replacement of one or more of the heart valves with either an artificial heart valve or a bioprosthesis (homograft from human tissue or xenograft e.g. from pig).
Aortic Valve Replacement is a cardiac surgery in which the patient's aortic valve is replaced by a different valve. The aortic valve can be affected by a range of diseases; the valve can either become leaky (aortic insufficiency / regurgitation) or partially blocked (aortic stenosis). Aortic valve replacement currently requires open heart surgery.
What should you expect before undergoing Heart Valve Replacement Surgery?
Your doctor will ask you for the blood tests, heart tests, including the EKG, catherization, stress tests and echocardiography, unless you already had them before your hospital admission for the surgery.
How long the procedure will take depends on how much heart disease is present. Your surgeon will discuss with you about this before the heart valve replacement procedure.
How is Heart Valve Replacement Surgery performed?
Aortic valve replacement is most frequently done through a median sternotomy, meaning the chestbone is opened in half. Once the pericardium has been opened, the patient is placed on cardiopulmonary bypass machine, also referred to as the heart-lung machine.
This machine takes over the task of breathing for the patient and pumping his blood around while the surgeon replaces the heart valve.
Once the patient is on bypass, an incision is made in the aorta. The surgeon then removes the patient's diseased aortic valve and a mechanical or tissue valve is put in its place. Once the valve is in place and the aorta has been closed, the patient is taken off the heart-lung machine.
Transesophageal echocardiogram (TEE, an ultra-sound of the heart done through the esophagus) can be used to verify that the new valve is functioning properly. Pacing wires are usually put in place, so that the heart can be manually paced should any complications arise after surgery.
Drainage tubes are also inserted to drain fluids from the chest and pericardium following surgery.
These are usually removed within 36 hours while the pacing wires are generally left in place until right before the patient is discharged from the hospital.
How to quickly plan your Heart Valve Replacement Surgery in India?
Send us an online enquiry and one of our patient executive will contact you back.
You can also directly call us 24*7 on our International Helpline number: +91-9370586696 or message us on WhatsApp/Viber.
You can share all the medical reports to us by sending an email on enquiry@indiacardiacsurgerysite.com
What to expect after undergoing Heart Valve Replacement Surgery?
After the replacement of your heart valve, the surgery is completed and your heart starts beating on its own.
All the incisions made during the surgical procedure will be sewn or stapled closed.
Post surgery, you will spend some time in the Intensive Care Unit (ICU), where you'll be closely monitored to ensure there are no complications.
After that, you'll be moved to another room in the hospital where your family and friends will be able to visit you.
How soon will you be able to get back to routine life after your surgery?
A respirator may be required for the first few hours or days after surgery. After a day, the patient should be able to sit up in bed.
After two days, the patient may be taken out of the intensive care unit. Patients are usually discharged after about seven to ten days.
If the mitral valve replacement is successful, patients can expect to return to their regular condition or even better.
Why Prefer India for Heart Valve Replacement Surgery?
Top standard heart valve replacement surgery is performed in India at the hands of brilliant and experienced cardiac experts.
The added benefit of receiving treatment in India is the cost saving. With 120,000 to 150,000 different cardiac procedures performed every year, Cardiac Surgery In India is a comprehensive process combining approaches to reduce risks with strategies targeting individuals at high risk.
With increasing number of cardiac disease patients in India, experience of the best cardiac surgeons in India has also increased tremendously in the country, eventually leading to higher success rates of the Cardiac Surgery procedures.
India is home to some of the most advanced technological environment for aortic valve replacement surgery.
From Robotic Heart Surgeries to Hybrid Operating Suites, India is ready to serve and is at par with any of the best international hospitals
The Heart valve replacement surgery cost in Mumbai is quite affordable which is why India is preferred for Heart Valve Replacement Surgery.
How many patients underwent Heart Valve Replacement Surgery in India in the last 5 years?
In recent years, India has emerged as a medical hub for patients looking for affordable, accessible and efficient low cost Heart Valve Replacement Surgery. This emergence is primarily due to the development of state-of-the-art private and public sector healthcare facilities, medical insurance and the ease of access to quality healthcare services. An average increase of 15 to 20 percent annually has been observed in the number of patients in the last 5 years.
Here are the approximate figures of the patients underwent Heart Valve Replacement Surgery in the last 5 years in India: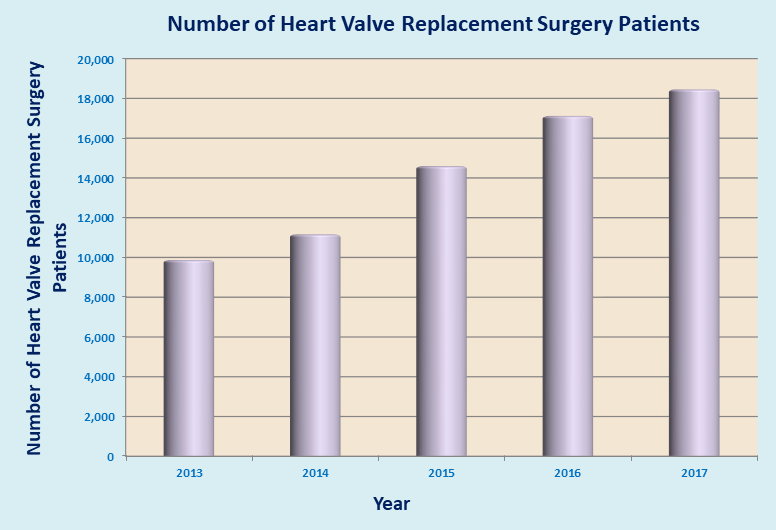 Planning Affordable Heart Valve Replacement Surgery in India is an easy process.
Our Hospitals Network and Surgery Group are available in 15 cities of India for our patients to access. Kindly fill up the form for a free opinion from our expert cardiology team. You will be provided with an analysis and recommendations for your surgery.NO CHARGES LEVIED.
Special ALL SERVICES INCLUSIVE Packages available for INTERNATIONAL PATIENTS
What services we offer our International Patients?
Straight forward – simple booking procedure to seek top Medical Treatment in India.
Full assistance to get Medical Visa.
Low cost – a fraction of the cost of UK/USA surgery.
Fast efficient service -immediate treatment with no waiting lists.
Full patient support service – 24/7 services.
Specialist consultations – scans, clinical investigations & consultations at short notice.
Medical executives with fluent English
Provides the world's highest standards of clinical care & surgery.
Receive the travelers at the airport
Ensure the right guesthouse for the travelers
Handhold the patients through the treatment process at the hospital (in person and/or by phone – as and when required)
In case the patient/attendant are English-constrained, then provide interpreter response and availability of revert.
Vast range of options.
Visible compassion for the traveler.
Holistic Handholding.
How to plan your medical trip to India with 9 easy steps for Heart Valve Replacement Surgery?
Send us your query and medical reports
Send us the related concerns and questions related to treatment
Get the advised opinion and treatment plan from us within 48 hours from multiple hospitals
Choose your preferred hospital and clear your concerns if you have any
We will assist you with medical VISA, Vaccination, FRRO, Travel, Accommodation and Logistic Process
Arrival arrangements will be done for your pick up at the airport based on your itinerary
Treatment will start at the hospital as planned
Once the treatment is done, you can fly back
Post treatment follow up and consultation will be done by us via email, phone, skype
Listen to the Voices of Our Happy Patients
Who Are The Top 20 Surgeons Performing Heart Valve Replacement Surgery In India?
DR. NARESH TREHAN
DR. RAJESH SHARMA
DR. ALI ZAMIR KHAN
DR. NANDKISHORE KAPADIA
DR. AMAR NATH GHOSH
DR. SARAJIT KUMAR DAS
DR. K M MANDANA
DR. MADAN KUMAR K
DR. K R BALAKRISNAN
DR. BASHI V VELAYUDHAN

DR. Z S MEHARWAL
DR. RAJU VYAS
DR. MANOJ P NAIR
DR. Y K MISHRA
DR. BHABA NANDA DAS
DR. T. S. KLER
DR. PAWAN ZUTSHI
DR. RITESH SANGURI
DR. SATBIR SINGH
DR. SHILPI MOHAN
Which Are The Top 20 Hospitals Where Heart Valve Replacement Surgery Is Performed?
FORTIS ESCORTS HOSPITAL, NEW DELHI
ASIAN HEART INSTITUTE,MUMBAI
APOLLO HOSPITAL,CHENNAI
FORTIS ESCORTS HOSPITAL, BANGALORE
ARTEMIS HOSPITAL, GURGAON
MEDANTA HOSPITAL, NEW DELHI
MAX SUPER SPCIALITY HOSPITAL, NEW DELHI
FORTIS MEMORIAL RESEARCH INSTITUTE GURGAON.
INDRAPRASTHA APOLLO HOSPITAL, NEW DELHI
BLK SUPER SPECIALITY HOSPITAL, NEW DELHI

GLOBAL HOSPITAL,CHENNAI
SHARDA HOSPITAL,DELHI
PARAS HOSPITAL, GURGAON
NANAVATI HOSPITAL,MUMBAI
MANIPAL HOSPITAL,BANGALORE
THE WOCKHARDT HEART INSTITUTE, MUMBAI
NARAYANA HOSPITAL,BANGALORE.
CONTINENTAL INSTITUTE OF CARDIOVASCULAR SCIENCES, HYDERABAD
RUBY HALL, PUNE
FORTIS HOSPITAL, KOLKATA
FREE Consultation for your Heart Valve Replacement Surgery with TOP Surgeons in India
We give you best hospital for taking best and safe treatments at an affordable low cost. You can request a free no obligation medical quote from us by submitting your current medical status.
Related Pages
Tags
Affordable Heart Valve Replacement in India, Cost of Heart Valve Replacement in India, Heart Valve Replacement cost in India, Heart Valve Replacement Surgery India, Heart Valve Replacement in India, Low Cost Heart Valve Replacement in India,Aortic Valve Replacement Surgery in India, Mitral Valve Replacement in India, Best Hospital for Valve Replacement Surgery, Top Surgeons in India for Valve Replacement Surgery, Valve Replacement Hospital in Delhi, AVR surgery in Chennai, MVR surgery in India, TOP Surgeons Performing Heart Valve Replacement Surgery In India, Best Hospitals where Heart Valve Replacement Surgery is performed, Top Hospitals for Valve Replacement Surgery in India