India is getting a special name and fame in the category of medical tourism on the international platform. In last few years the traffic of international patients towards India shoot-up because of the increase in medical facilities and hence the research in the field. But the most important of all is that India provides considerable affordable surgery rates as compared to the other nations worldwide. All these are the reason that most of the oversea patients are now interested to have heart surgery treatment in India.
List of Top Pediatric Cardiac Surgeons in India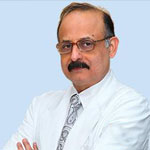 Dr. Rajesh Sharma: Dr. Sharma has performed more than 20,000 cardiac surgical procedures in his career starting from 1991 constituted by a mix of both adult and congenital heart diseases. His field of interest is the surgical treatment of complex congenital heart diseases. He has mentored many cardiac surgical trainees who are now practicing independently in different parts of India and the subcontinent.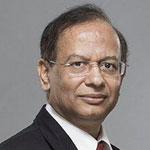 Dr. Mahadev D. Dixit: Dr. Dixit is one of the most renowned cardiac surgeons in India. He is instrumental in performing more than 20000 open heart surgeries and he is one of the very few who operates on the entire spectrum of cardiac surgeries ranging from neonatal to Transplants including Minimal Access surgeries. He has delivered more than 500 lectures at different organizations to increase awareness of Cardiac diseases.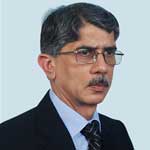 Dr. Krishna Subramony Iyer: Dr. Iyer is one of the best pediatric cardiac surgeons in India. The pediatric program created by him has become the benchmark for cardiac care for children in India and its South East Asian neighbors. Dr. Iyer has operated on more than 14,000 patients with congenital heart diseases from all parts of India and International patients from over 15 countries. He has performed the first successful rapid two stage arterial switch and double-switch operation in India.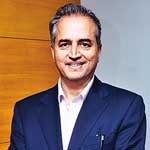 Dr. Devi Prasad Shetty: Dr. Shetty is a cardiac surgeon with around 34 years of experience. Dr. Shetty has conducted more than 15,000 heart surgeries—including India's first neonatal cardiac surgery in 1992. He has performed Asia's first dynamic cardiomyoplasty operation to strengthen the weak heart muscle using the chest wall muscle. Dr Shetty has earned many awards and is considered as one of the finest and the most dedicated cardiac surgeon in the world.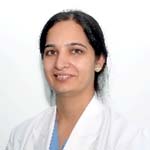 Dr. Munesh Tomar: Dr Tomar is currently associated with Medanta-The Medicity, Delhi and is one of the best pediatric cardiac surgeons in India. With an experience of around 26 years, she is an expert in Echocardiography, Transthoracic including 3D, Transesophageal ech, Fetal echocardiography, Evaluation and management of arrhythmias, Diagnostic cardiac catheterization etc. Dr. Munesh is also extremely expert in Catheter interventions consisting of Device closure of ASD, PDA, VSD etc, Balloon dilatation, Pulmonary valve, Aortic valve, Coarctation of aorta and many others.
Some of the Most Decorated Surgeons in India:
Dr. Sathyaki Purushotam Nambala
Dr. Colin John
Dr. Parvathi Unninayar Iyer
Dr. Muthu Jothi
Dr. Anil Kumar D
Dr. Suresh Rao
Dr. Girish Warrier
Dr. Joseph Xavier
Dr. Neville Soloman
Dr. Pradeep Kumar Kaushik
Dr. Jayanta Kumar Das
Dr. Prashanth Shah
Dr. Smruti Rajan Mohanty
Dr. Ravi Shankar Shetty
Dr. Vikas Kohli
Dr Alla Gopala Krishna Gokhale
Dr Kuldeep Chulliparambil
Dr. NS Devananda
Dr. Aseem R Srivastava
Dr. Anurag Kaw
Dr. Ashok Kumar Dutta
Dr. Raja Joshi
Dr. Shyamveer Singh Khangarot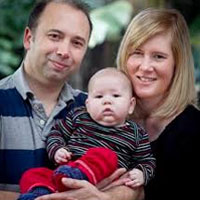 Mr. & Mrs. Liam Miller, USA
Tetralogy of Fallot (TOF ) Surgery
Heart related issues should never be ignored and they should be treated properly in time; especially when they are concerning the infants and this is exactly what the pediatric surgeons believe. They ensure that the baby is properly and timely diagnosed and provided with immediate necessary treatment so that the ailment can be treated at an early stage. My son was suffering from Tetralogy of Fallot and I travelled from Uganda to India for his life saving surgery. It was difficult to see him like this but the surgery had to take place. India Cardiac Surgery Site proved to be a great resort to help me correct the heart issues of my son. From the first meeting to the last moment of discharge, everything went on smoothly. All the hands who operated my son, all the hands who took extreme care and all the hearts who prayed for his well-being, thanks a lot for all the contribution you made in saving my son's life. God Bless You All!
Contact Us for a FREE No Obligation Quote & Opinion for Top Pediatric Cardiac Hospitals In India
Our Hospitals Network and Surgery Group are available in 15 cities of India for our patients to access. Kindly fill up the form for a free opinion from our expert team. We shall get you a Free, No Obligation Opinion from India's best Surgeons and best Hospitals in India. NO CHARGES LEVIED.
Special ALL SERVICES INCLUSIVE Packages available for INTERNATIONAL PATIENTS
List of Best Hospitals for Pediatric Heart Surgery in India
Fortis Heart Failure Centre, Chennai, Tamil Nadu
Apollo Heart Center, Chennai, Tamil Nadu
Kokilaben Dhirubhai Ambani Hospital, Mumbai, Maharashtra
Asian Heart Institute, Mumbai, Maharashtra
Fortis Malar Hospital, Chennai, Tamil Nadu
Apollo Children's Hospitals, Chennai, Tamil Nadu
Manipal Hospital, Bengaluru, Karnataka
Max Super Speciality Hospital, New Delhi, Delhi
Wockhardt Heart Hospital, Nagpur, Maharashtra
Fortis Hospital Mulund, Mumbai, Maharashtra
Child Heart Clinic, Indore, Madhya Pradesh
Metro Heart Institute with Multispeciality, Faridabad, Haryana
All India Institute of Medical Sciences, New Delhi, Delhi
Delhi Child Heart Centre, New Delhi, Delhi
Best Heart Hospital In India, Ghaziabad, Uttar Pradesh
Sakra World Hospital, Bengaluru, Karnataka
Metro Multispeciality Hospital, Noida, Uttar Pradesh
Apex Heart Institute-Asia's First Heart Hospital With Vascular Robotics, Ahmedabad, Gujarat
Ramkrishna Care Hospitals, Raipur, Chhattisgarh
Best Hospital in India, New Delhi, Delhi
Adventist Wockhardt Heart Hospital, Surat, Gujarat
The Inamdar Heart Clinic, Pune, Maharashtra
National Heart Institute, New Delhi, Delhi
Frontier Lifeline Hospital, Chennai, Tamil Nadu
Central India's Child Hospital and Research Institute, Nagpur, Maharashtra
Sri Sathya Sai Sanjeevani International Centre for Child Heart Care & Research, Baghola, Haryana
Innova Children's Heart Hospital, Hyderabad, Telangana
Sri Sathya Sai Sanjeevani Hospital, Raipur, Chhattisgarh
Related Pages